Date/Time
Date(s) - 02/06/2014 - 02/10/2014
All Day
I will be a speaker this year at The Sedona Yoga Festival, which has a focus on yoga and the expansion of consciousness, is hosted throughout the transformative and unforgettable landscape of Sedona, AZ. This multi-venue event is woven together by gathering spaces at host locations and an abundance of offerings throughout town. SYF2014 brings the "Heart Center Village" where participants enjoy food, beverage, vendor offerings, and a central registration, featuring yoga classes, demonstrations, live music, listening lounges, and all kinds of goodness for the kids (and the kid in all of us) to enjoy. Heart Center Village is open to the public, locals and visitors alike, showcasing all that the festival offers. Shuttles available for the short distances between venues.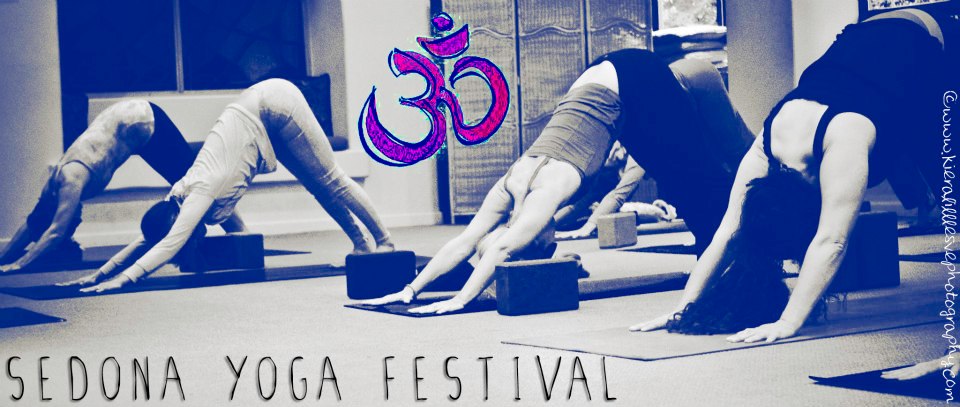 The conference schedule offers over 108 workshops and events in a variety of settings. Workshops and music are everywhere from spas to media rooms, yoga studios, ballrooms, banquet halls, movie theatres, and chapels. Workshops range from Yoga Nidra to the Anatomy of Samskaras, from Labrynth Yoga to Aqua Kriya, from Shamanic Breathwork to Yoga meets Dance presented by a wide range of authentic yogis.  SYF2014 is blessed with a truly outstanding Lineup of Vanguard Speakers that have great teachings to pass on to the modern yogi.  Sedona Yoga Festival is again collaborating with Bhakti Tribe Sedona to bring the hottest in cool, high consciousness kirtan, DJ's and musical artists.
Kirtan or Keynote Speakers, Ecstatic Dance or DJ accompanied yoga class, Sedona's amazing restaurants or an evening hike bathed under a waxing Tara moon bring consciousness into the night.  From master teachers to inspired professionals taking yoga into the world, Sedona provides the gathering point to Launch our practice into the stratosphere!
http://sedonayogafestival.com/
Location
Sedona Creative Life Center
Category(ies) No Categories